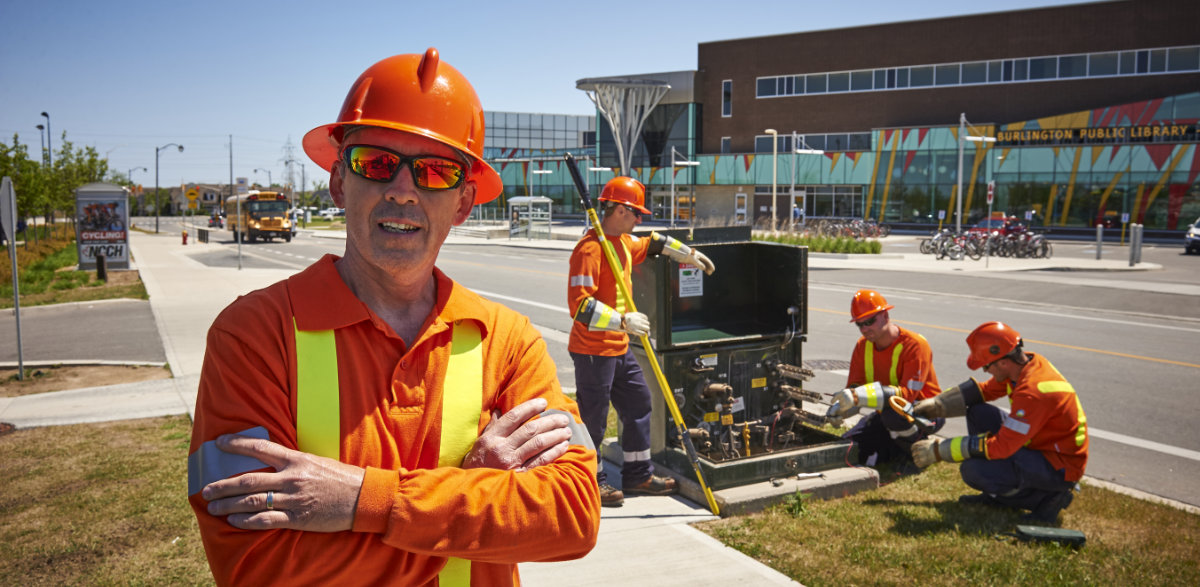 Candidate Qualities
We've made a career of searching for the best, the brightest and the most enthusiastic professionals - at every level and in every specialty.
Burlington Hydro is a leading utility provider in Ontario.
The utility sector is experiencing dynamic change and this opens doors for exciting career opportunities. Burlington Hydro is recognized for innovation and leadership and welcomes resumes from qualified professionals and up and coming graduates seeking apprentice opportunities.
We care about our team, our work, our customers and our business. Our commitment to delivering quality service and providing a safe work environment govern all of our daily activities. Each member of our team has a responsibility to help one another achieve success, and satisfaction on the job.
Vision and strategy are vital, but it's our people who create value.
We look for someone who:
Thrives in a dynamic team environment
Has a proven commitment to safety
Takes initiative and demonstrates a positive attitude
Has a strong track record of success
We offer:
Competitive compensation
Safe working conditions
Exciting career challenges
Training and development support
Excellent benefits
A culture of commitment and strong values
How to Apply
To be considered for employment at either Burlington Hydro Inc. or Burlington Electricity Services Inc. please submit a copy of your resume to our Human Resources Department We thank all applicants for their interest; however only those candidates selected for an interview will be contacted.
By email
This email address is being protected from spambots. You need JavaScript enabled to view it.
By Mail
Burlington Hydro Inc.
Human Resources Department
1340 Brant Street
Burlington, Ontario
L7R 3Z2