New Burlington Hydro Board Chair Announced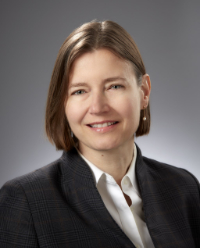 Burlington Hydro is pleased to announce the appointment of Susan Kilburn as Board Chair. Ms. Kilburn has served as a Board Director with Burlington Hydro since 2017.
Ms. Kilburn is currently Chief Operating Officer at LightPoint Financial Technology. Prior to joining LightPoint, she was working as an independent consultant, working with organizations such as BMO Financial Group and 407 ETR on large-scale information technology (IT) and business transformation initiatives. Other roles that Susan has held include Vice President, Solution Management at Rogers Communications, and Vice President, IT Engagement Services at Symcor.
Ms. Kilburn received her B.Eng.Mgt. in Engineering Physics and Management from McMaster University, and obtained the Chartered Director (C.Dir.) designation from The Directors College in 2021. She lives in Burlington with her husband Mike and their son Damon.
Ms. Kilburn takes on her new role and responsibilities from John Maheu who served as Chair from 2016 to 2021.