Seasonal Change to Summer Time-of-Use and Tiered Pricing Thresholds
Now in effect: Summer Time-of-Use Hours and Tiered Thresholds from May 1 to October 31, 2022. This applies to the Electricity Line of your Burlington Hydro bill and reflects the electricity you use.
The OEB sets the rates that utilities charge for the electricity you use in your home or small business  through two annual seasons - summer and winter. Electricity prices remain unchanged for this year's summer season.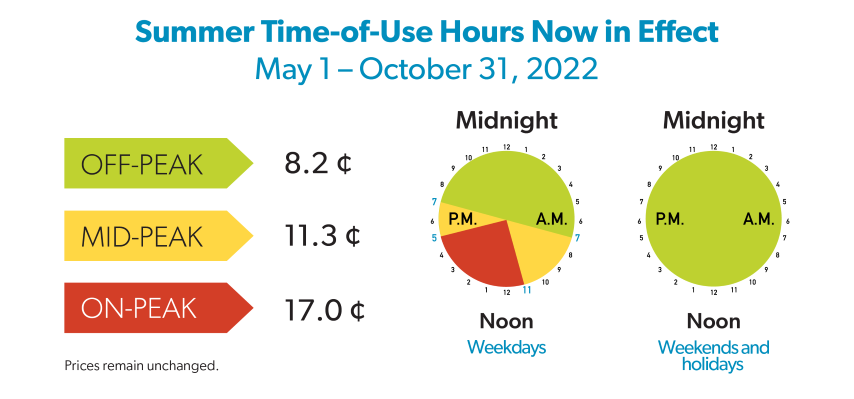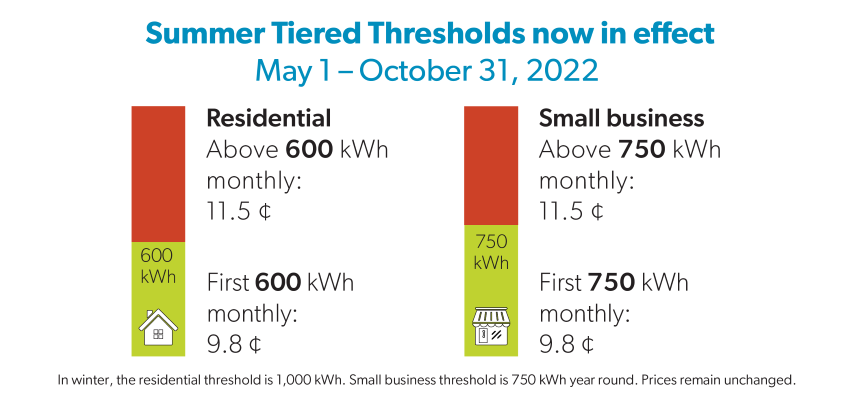 -end-