2017 Conservation Hall of Fame Awards
Burlington Hydro recognizes energy conservation contributions of local businesses

Induction into Conservation Hall of Fame celebrates energy saved by local businesses
Burlington Hydro (BHI) held its Conservation Hall of Fame induction ceremony on November 16, 2017 to recognize local companies that have completed Save on Energy conservation programs. From the Mom and Pop operation to the factory floor, over 160 local companies have participated under the Independent Electricity System Operator's (IESO) For Business program umbrella since 2015.
Whether it is a lighting incentive program for small business, or a larger retrofit program that upgrades the efficiency of industrial equipment, programs are available to suit most every need. Not only are operational efficiencies being met, but positive environmental outcomes are being realized.
"We're very pleased to have the opportunity to publically recognize the local business commitment to conservation and energy efficiency," said Gerry Smallegange, President and CEO, Burlington Hydro. "We believe we are making a difference by delivering incentive programs that are helping participating businesses become a little bit leaner, a little more power savvy and a lot more energy efficient."
The conservation program portfolio is designed to help businesses from across the spectrum. The IESO's 'Save on Energy' business programs have been developed in collaboration with electricity utilities, and are delivered by local utilities, including Burlington Hydro.
Under Ontario's Conservation First Framework, the IESO has assigned Burlington Hydro a target of just over 99 million kilowatt hours (kWh) in power savings to be realized between 2015 and 2020. When achieved this will be equivalent to taking 12,380 average residential households in the community off the grid. Thanks to the contributions of participating companies, 'Save on Energy' business programs are projected to contribute 80 percent of Burlington Hydro's total target.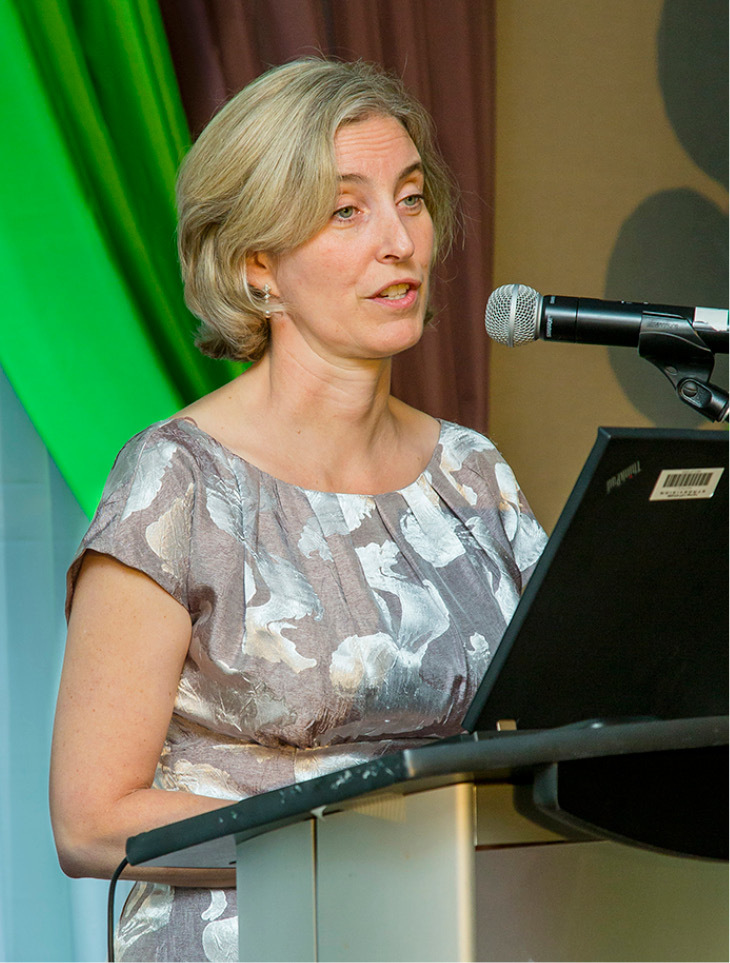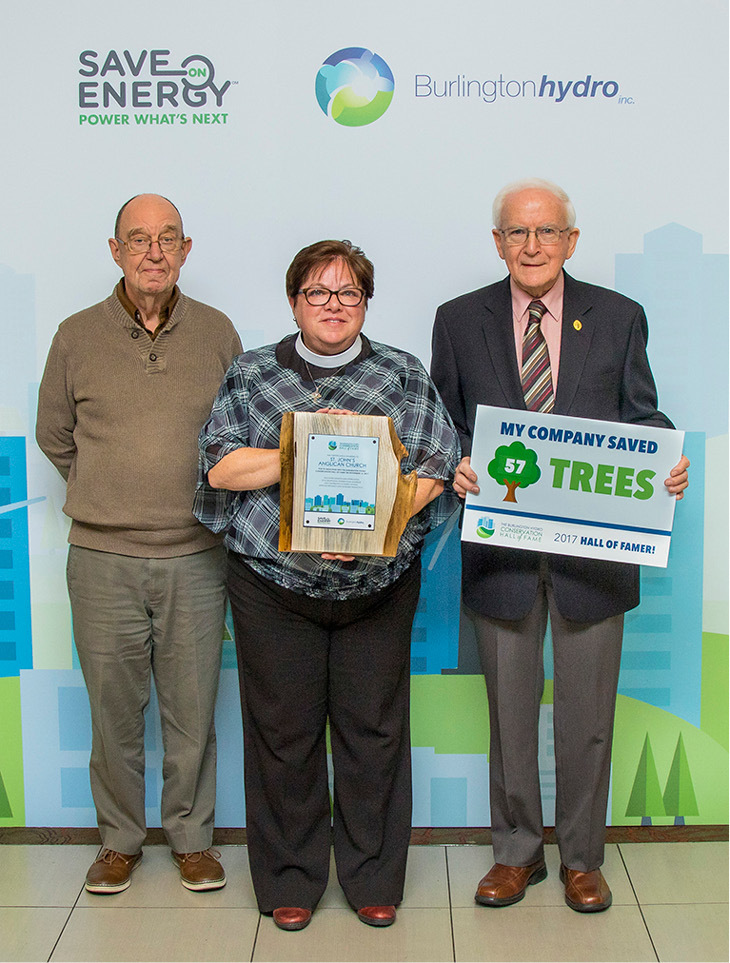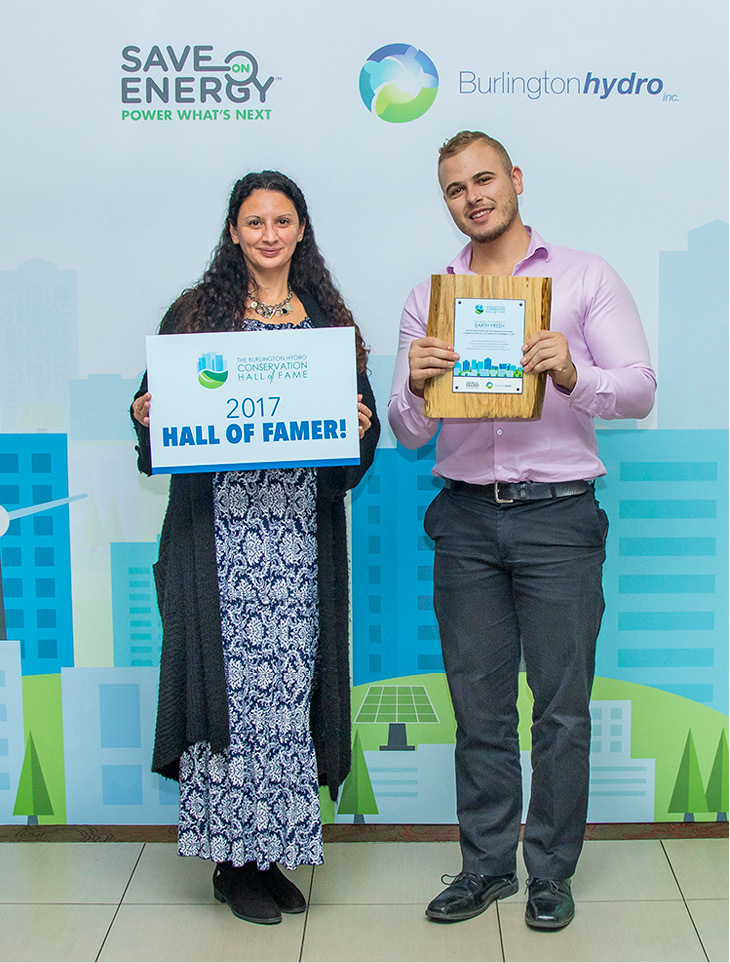 2017 Hall of Famers
1213763 ONTARIO INC.
1225511 ONTARIO INC.
1602211 ONTARIO LTD.
744497 ONTARIO LTD.
975445 ONTARIO INC.
AHERN REAL ESTATE CORPORATION
ALDERSHOT TENNIS CLUB
ALTERNATE CHOICE INC.
AMHILL ENTERPRISES
ARDENT MILLS
ARGO INTERNATIONAL
ASBURY WILKINSON INC.
BANK OF MONTREAL REGIONAL DATA CENTRE
BAYVIEW CEMETERY, CREMATORY & MAUSOLEUM
BAYVIEW FARM
BECKER'S STORE
BENTALL KENNEDY
BERICAP NORTH AMERICA
BGC FUNDING INNOVATION INC.
BRANT CYCLE & SPORT LTD.
BURLINGTON CENTRE FOR OSTEOPATHY AND
ATHLETIC THERAPY
BURLINGTON DANCE ACADEMY INC.
BURLINGTON FITNESS & RACQUET CLUB
BURLINGTON HUMANE SOCIETY
BURLINGTON NISSAN
BURLINGTON YOUTH SOCCER CLUB
CADENA PROPERTY LTD.
CANADA POST
CANADAS BEST VALUE INN
CAPO INDUSTRIES LTD.
CAPREIT
CATEGORY 5 IMAGING INC.
CEDAR SPRINGS HEALTH RACQUET & SPORTSCLUB
CELADON IMPORTS INC.
CHOICE PROPERTIES R.E.I.T.
CHRISTOPHER TERRACE
CIMTEK AUTOMATION SYSTEMS
CITY OF BURLINGTON
CLV GROUP, INTERRENT REIT
CONCEPT LIGHTING GALLERY
CORPORATION OF CITY OF HAMILTON
COSTCO WHOLESALE LTD.
CROWN PROPERTY MANAGEMENT
DESTARON
DISCOVERY FORD
DRYCO BUILDING SUPPLIES INC.
EARTH FRESH
EASTWAY BAKE SHOPPE
EDEN TILE INC.
ELIZABETH INTERIORS
END OF THE ROLL
ESSO (SONEIL GROUP)
ETRATECH MANUFACTURING
FAIRHAM INVESTMENTS INC.
FAITH CHRISTIAN REFORMED CHURCH
FARAWAY GREENS INDOOR GOLF
FIBRECAST INC.
FISHER & LUDLOW NUCOR GRATING
FREIGHTLINE CARRIER SYSTEMS
FRONTIER COMMERCIAL
GERRIE ELECTRIC
GPM REAL PROPERTY LTD.
GRAFTON-FRASER INC.
GURU RAVIDASS SABHA
HADRIAN MANUFACTURING INC.
HALTON CATHOLIC DISTRICT SCHOOL BOARD
HALTON CONDO CORP. #34
HALTON CONDO CORP. #80
HALTON CONDO CORP. #85
HALTON CONDO CORP. #160
HALTON CONDO CORP. #174
HALTON CONDO CORP. #364
HALTON CONDO CORP. #371
HALTON CONDO CORP. #552
HALTON CONDO CORP. #574
HALTON HONDA LTD.
HALTON REGION & HALTON COMMUNITY HOUSING
CORPORATION
HALTON STANDARD CONDO CORP. #417
HALTON STANDARD CONDO CORP. #602
HALTON STANDARD CONDO CORP. #625 -
IRONSTONE CONDOMINIUM
HALTON STANDARD CONDO CORP. #630
HAMILTON KOREAN PRESBYTERIAN CHURCH
HARVESTER HOLDINGS CORP.
HOME DEPOT CANADA
HOMESTEAD LAND HOLDINGS LTD.
HUDSON'S BAY COMPANY
HUMMEL BROTHERS AUTOMOTIVE
HUNTER AMENITIES INTERNATIONAL
IKEA PROPERTIES LTD.
IVANHOE CAMBRIDGE INC.
JACK ASTOR'S BAR & GRILL
JAMES DIEPPE LTD.
KRPAN GROUP
L3 - WESCAM
LANDECK PROPERTIES INC.
LCBO
LEGGAT PONTIAC BUICK
LEON'S FURNITURE
LIEBHERR-CANADA LTD.
LJM DEVELOPMENTS
LOBLAWS INC.
LONGO BROTHERS FRUIT MARKETS INC.
MARILU'S MARKET
MARS METAL
MCDONALD'S RESTAURANT - PLAINS ROAD
MENKES INDUSTRIAL PARKS LTD.
MERCEDES-BENZ BURLINGTON
METRICAN STAMPING CO. INC.
MICHAELS OF CANADA
MIKE ZAVERSHNIK
MODEL AERONAUTICS
MORGAN ADVANCED MATERIALS
NATURE'S EMPORIUM (BURLINGTON)
NORTHGATE PROPERTIES INC.
PACK & RAIL
POLLARD WINDOWS INC.
PROGRESS PROPERTY MANAGEMENT LTD.
QUALITY HOTEL BURLINGTON
RATHCLIFFE PROPERTIES
REVERA INC.
RHI CANADA INC.
RIOCAN HOLDINGS INC.
ROGERS AT&T WIRELESS
ROSELAND PRODUCE
ROYAL STONE GALLERY INC.
RUSCOTT INVESTMENT CORP.
RUSTON RV CENTRE
RYAN SGRO ENTERPRISES
SAMUEL, SON & CO., LTD.
SCAN DECOR
SCOTIA BANK – NEW ST. BRANCH
SEARS CANADA INC.
SELENEX CORPORATION LTD.
SHAPLEY B INVESTMENTS
SHIFT MOTORS INC.
SPX FLOW CLYDEUNION PUMPS
ST. JOHN THE BAPTIST ROMAN CATHOLIC CHURCH
ST. JOHN'S ANGLICAN CHURCH
ST. PATRICK CHURCH
ST. RAPHAEL CHURCH
STARLIGHT INVESTMENTS
STOP RESTAURANT SUPPLY LTD.
STRESS-CRETE LTD.
SUN CHEMICAL LIMITED
SYNDICATE MANAGEMENT INC.
THE JUDGE & JURY PUB
THE WILLIAMSBURG RETIREMENT RESIDENCE
TIMBERCREEK ASSET MANAGEMENT
TUBE HONING & FINISHING INC.
VOORTMAN COOKIES LIMITED
WATERFRONT HOTEL BURLINGTON
WAVE HOCKEY INC.
WENDY'S RESTAURANT – FAIRVIEW ST.
WESTERN ONTARIO DISTRICT OF THE
PENTECOSTAL ASSEMBLIES OF CANADA
WHITING DOOR MANUFACTURING LTD.
WOLSELEY CANADA INC.
WOODLAND CHILDREN'S CENTRE
ZETON INC.
ZIP SIGNS LTD.
ZOEY'S CONSIGNMENT COLLECTION