Customer News
November 15, 2023
Sign up for the New MyAccount Portal Today!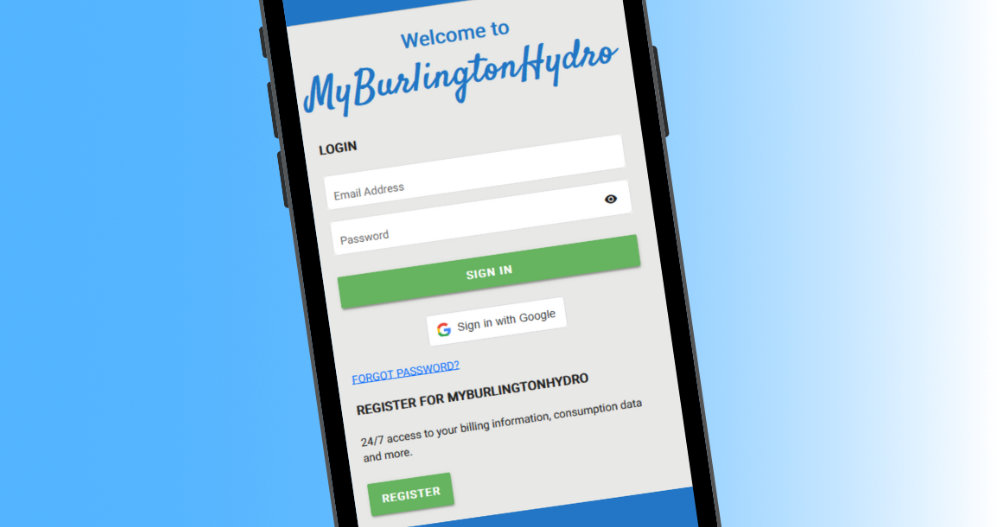 At Burlington Hydro, we are constantly striving to enhance your experience and provide you with the best possible service. We are thrilled to introduce our newly enhanced MyAccount Customer Portal, designed with our customers in mind.

We are in the process of revamping our current account portal to offer our customers an even more comprehensive set of features. The upcoming enhancements will enable you to link multiple accounts, delegate users, access downloadable energy usage data, and benefit from a Time-of-Use (TOU) vs. Tiered pricing comparison, among other exciting additions.

Key Dates to Remember:
Access Date: Tuesday, November 21 at 8:30am - The all-new My Account portal will become accessible to our valued customers.
Temporary Unavailability: Please be aware that My Account will be temporarily unavailable from Friday, November 17 at 4:30pm until Tuesday, November 21 at 8:30am to facilitate this seamless transition.
To make the most of these improvements, customers will need to reset their passwords on the new My Account customer portal. On Tuesday, November 21 you will receive an email from cservice@burlingtonhydro.com containing an invitation to reset your password, along with step-by-step instructions on how to access your account on the New Portal.
Should you have any further inquiries or require assistance, please do not hesitate to reach out to our customer service team at cservice@burlingtonhydro.com or by calling 905-332-1851. Our dedicated team is available to assist you from Monday through Friday, between 8:30 a.m. and 4:30 p.m.
We are excited about these enhancements and look forward to serving you better through our improved Customer Portal.
Warm regards,
Burlington Hydro