Reporting Outages
To report a power outage or power outage emergency please call 1-877-310-4937.  If You are In Imminent Danger Call CALL 911


See a downed pole, hydro line, or branches in contact with powerlines?
The powerlines and everything in the vicinity could be electrified. Keep 10 metres – 33 feet away.
---
Outage Tweets
During larger outages and when access to Outage Maps is more limited, Burlington Hydro Tweets as information becomes available. These updates provide a sense of the size and scope of the outage and the overall response effort on a city-wide basis.
Our power restoration teams are committed to restoring electricity to customers as safely and as promptly as possible.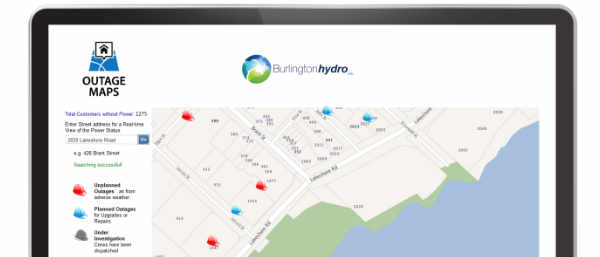 Outage Map 
See where outages have been reported, the number of customers impacted, and the estimated time of restoration as it becomes available.
Please note, when outages are at their peak, access to Outage Maps could be delayed.
Damage to Your Meter Mast?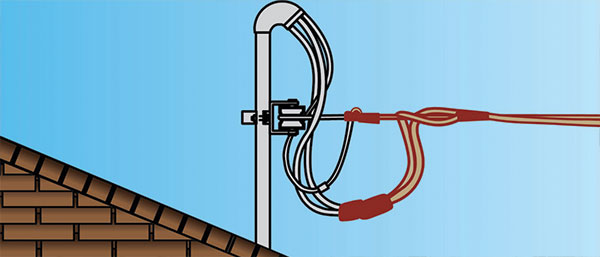 If your home's electrical equipment is damaged after a storm, you need to know what equipment belongs to Burlington Hydro and what equipment is your responsibility to repair.
Things to Check Before You Call about Outages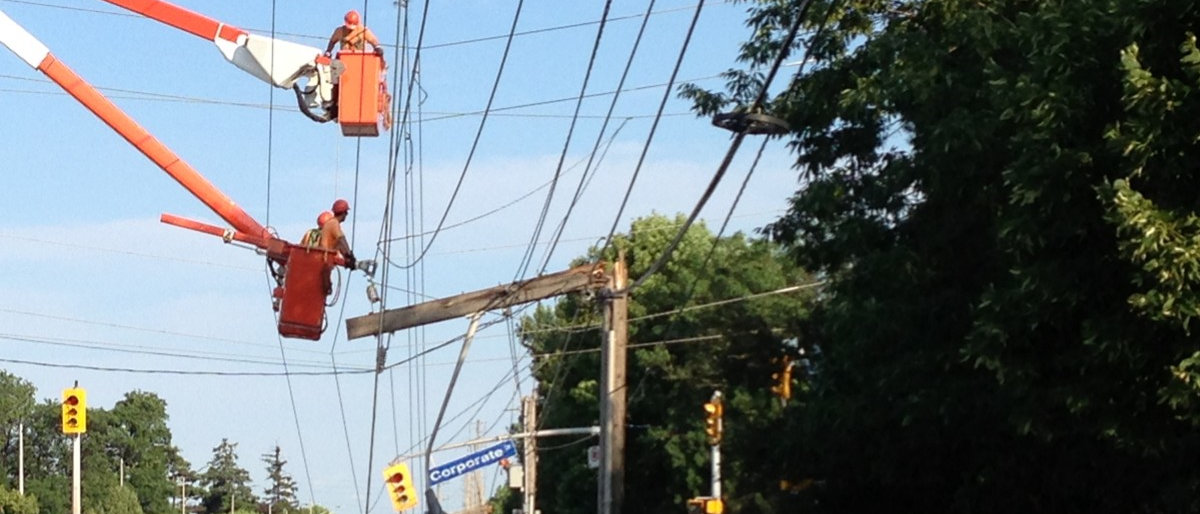 Key Questions
Do You See BHI trucks already in the area?
Is the Outage Limited to Your Home?
Have you searched your street on our web-based Outage Map
If it's a major outage or extreme weather event, have you checked our twitter page @Burlingtonhydro?