Customer News
October 1, 2022
Burlington Hydro Launches E-Billing Campaign Supporting Burlington Food Bank
$5 donation will be made by utility for every new enrollment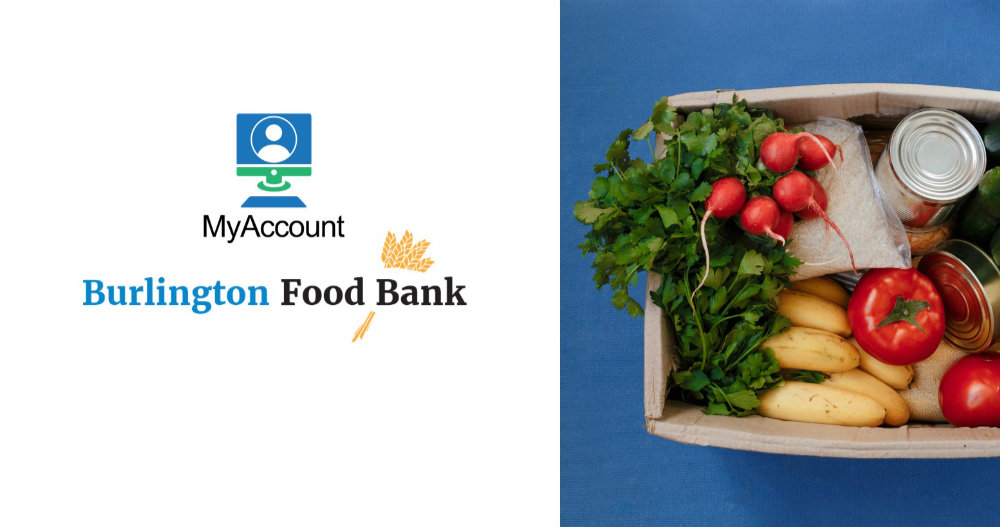 Burlington Hydro has launched a campaign to encourage its customers to sign up for paperless e-billing while supporting the Burlington Food Bank. With every new customer registration, a $5 donation will be made by Burlington Hydro to the Burlington Food Bank. The campaign is intended to help alleviate paper clutter and do it in a manner that brings benefit to the community.

'We're thrilled to run a campaign that will encourage more customers to sign up for our paperless e-billing service while supporting the tremendous work and contributions of the Burlington Food Bank,' said Gerry Smallegange, President and CEO, Burlington Hydro Inc. 'Especially through these challenging economic times, the Burlington Food Bank is lending a helping hand to address the increased needs of local families who are struggling to keep food on the table.'

The Burlington Food Bank provides fresh and non-perishable food, as well as toiletries and cleaning supplies to the community and supports over 20 emergency food programs across the city.

'The Burlington Food Bank is so thankful to organizations like Burlington Hydro that support our much needed efforts in assisting those that struggle with food security. We have experienced an increase in Food Bank usage throughout the last few months and are truly thankful for the support we receive through initiatives like the E-billing campaign. It's a simple way to support those in need in our community and for the environment,' said Robin Bailey, Executive Director, Burlington Food Bank.