Board of Directors
Susan Kilburn, Board Chair
Susan Kilburn has served as a Board Director with Burlington Hydro since 2017. She is currently Chief Operating Officer at LightPoint Financial Technology. Prior to joining LightPoint, Susan was working as an independent consultant, working with organizations such as BMO Financial Group and 407 ETR on large-scale information technology (IT) and business transformation initiatives. Other roles that Susan has held include Vice President, Solution Management at Rogers Communications, and Vice President, IT Engagement Services at Symcor.
Ms. Kilburn received her B.Eng.Mgt. in Engineering Physics and Management from McMaster University, and obtained the Chartered Director (C.Dir.) designation from The Directors College in 2021. She lives in Burlington with her husband Mike and their son Damon.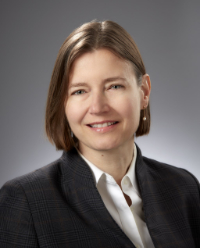 Mayor Marianne Meed Ward was elected for a second term as the 30th mayor of Burlington, Ontario in October of 2022. She is also the second woman to hold that position in Burlington's history and is now the longest serving female mayor of the city.
Mayor Meed Ward is working collaboratively with Burlington's city council, leadership team, staff and community partners to bring many initiatives that began during her first term as mayor to fruition and embark on new ones to help the city continue to grow and thrive. She also introduced a Deputy Mayor with portfolio initiative, giving each council member a focus area based on their unique backgrounds and interests. This is a new governance structure harnessing the skills and experience of each council member in service to residents.
Through initiatives such as the Mayor's Red Tape Red Carpet Task Force, she led the city in partnering with local businesses to identify and remove the challenges to business expansion and attraction. In her commitment to reasonable growth and development, the work completed in Burlington's new Official Plan will ensure future growth happens in the right places and at the right scale to align with the community's vision.
On her path to becoming Mayor, she served as a Burlington city councillor for two consecutive terms, from 2010 to 2018. Prior to her career in politics, she worked for 22 years as a journalist for clients including the Toronto Sun, Vision TV, the CBC, CHCH News, Chatelaine, Toronto Metropolitan University and more, committed to keeping people informed about the issues that impact their lives. Mayor Meed Ward lives in Burlington with her husband, three children, and their Wheaten Terrier, Boston.
Mayor Meed Ward is a member of the Governance and Risk Committee.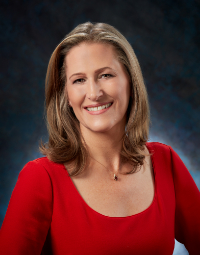 Patricia (Trish) Volker brings a wealth of experience to both public and private Boards, with significant expertise in advisory, public accounting, banking and regulatory environments.
Trish is a corporate director, whose experience is highlighted by over 17 years of service at the Chartered Professional Accountants of Ontario, the self-regulating body for Ontario's Chartered Professional Accountants, including the roles of Director of Standards Enforcement and then Director, Public Accounting, which she held until her retirement. Trish served in various capacities in the accounting profession during her 30+ year career and currently serves on three public company boards. Trish currently chairs the Audit Committees at ORNGE and Labrador Iron Ore Royalty Corporation.
An aviation enthusiast and pilot, Trish is proud to have served as President of the Canadian International Air Show with full responsibility for Canada's largest air display.
Trish is a CPA, CA and CMA, holds a B.Sc. from the University of Toronto and holds the Institute of Corporate Directors Director designation. She lives in Burlington with her husband Rick.
Trish chairs the Audit and Finance Committee and is a member of the Governance and Risk Committee.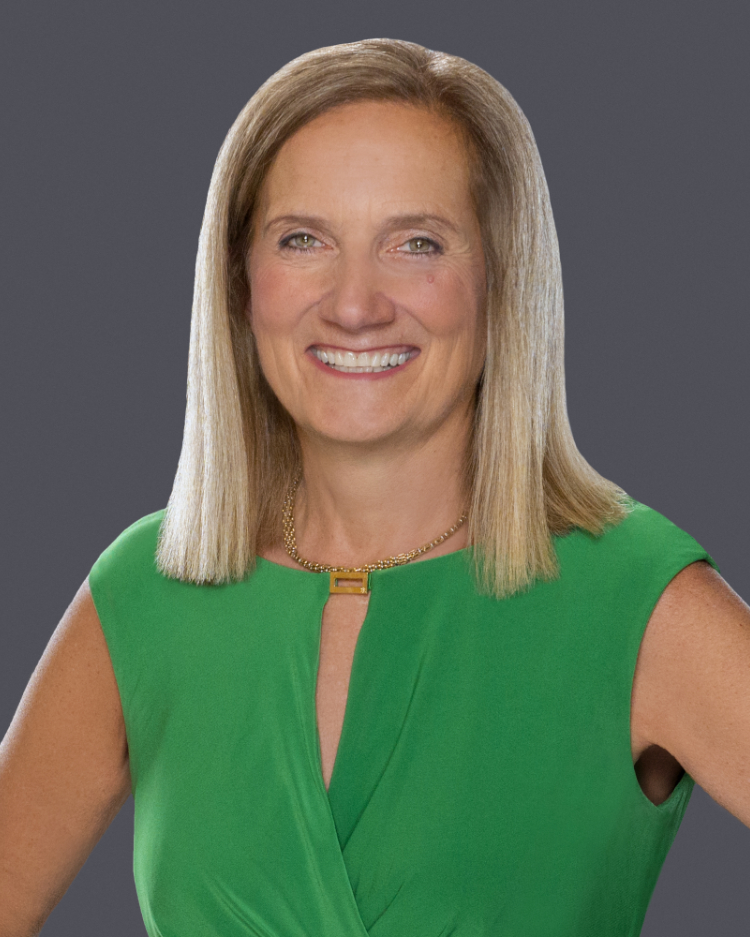 Chris Fralick has over twenty years of experience in power generation operations and business strategy in rate regulated, contracted and merchant market environments. He is currently the EVP of Generation at TransAlta, with responsibility for global operations across all fuel types.
Prior to joining TransAlta, Chris was President of Atura Power (a wholly owned subsidiary of Ontario Power Generation), a diversified energy business focused on enabling clean energy through flexible combined cycle natural gas electricity generation and low-carbon hydrogen production.
Through nearly two decades with OPG, Chris held various progressive leadership positions, including Chief Operating Officer for OPG's Renewable Generation business, Vice President of Regulatory Affairs, and Regional Vice President of Northwest Operations.
Chris holds a BASc in Environmental (Chemical) Engineering from the University of Waterloo (P.Eng), an MBA from Wilfrid Laurier University, and an ICD.D from the Institute of Corporate Directors. He lives in Burlington with his wife Julie and their daughter and son.
Chris is a member of the Audit and Finance Committee.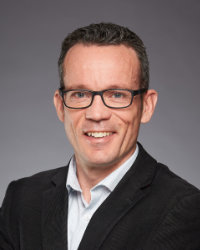 David Kerr is a senior legal executive who provides strategic counsel to executives and management in diverse business sectors. His broad perspective is gained from progressive experience in professional advisory and governance roles. He is adept at risk identification, negotiation and solution facilitation in collaboration with diverse parties across public and private sectors.
David is an attorney with Axiom Law, an entity that provides senior in-house counsel services to its clients. He previously held legal and governance positions at Meridian Credit Union, Computershare Trust Company of Canada; Manulife Financial Corporation, and as an Associate Lawyer with Cassels Brock & Blackwell LLP. David has a Chartered Director designation from The Directors College/DeGroote School of Management and is also a member of the Canadian Corporate Counsel Association.
David received his B.A. from Marietta College (Ohio), his LL.B. from the University of Western Ontario and was admitted to the Bar in 1996. David lives in Burlington with his wife Melanie and their two sons.
David is the chair of the Governance & Risk Committee and a member of the Human Resources & Compensation Committee.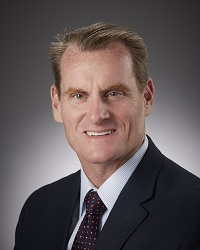 Sherry Smith is a retired Human Resources executive and realtor with Century 21 Miller Real Estate Ltd. She has 30+ years of human resources and management experience that spans the retail, health sciences and telecommunications industries.
Ms. Smith most recently served as Senior Vice President of Total Rewards at Loblaw Companies Limited where she was responsible for Compensation, HR Services and HR Systems. A seasoned Human Resources executive, Sherry has extensive experience in the areas of compensation, benefits and HR operations. Sherry began her career at Nortel Networks where she spent more than 20 years in various leadership roles working in a large and complex global HR organization. Prior to joining Loblaw, she held the position of VP, Global HR Services at MDS Inc.
Sherry obtained her Bachelor of Arts from the University of Western Ontario and her Masters of Business Administration from McMaster University. She obtained the Chartered Director (C.Dir.) designation from The Directors College in 2021.
Sherry chairs the HR and Compensation Committee. She resides in Burlington with her husband Bob.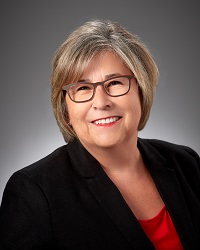 Tim Commisso, City Manager
Tim Commisso was appointed City Manager for the City of Burlington on July 1, 2019 after having served the City as Interim City Manager. Prior to this, he was a Senior Advisor at MNP, a national accounting, tax and business consulting firm. Having served ten councils and eight mayors, Tim has extensive knowledge and experience in municipal government, strategy development, organizational effectiveness and performance, economic development and change management.
Tim worked for the City of Burlington for 20 years holding various senior leadership roles. He was responsible for major community projects such as the Downtown Waterfront project, the Appleby Ice Centre and Paletta Park and Mansion. He was also the project lead for the Financial Management System and facilitation of the Strategic Plan.
Tim brings many years of knowledge and experience in intergovernmental affairs. His most recent municipal experience was serving as the City Manager in Thunder Bay from 2008 to 2015. He holds a Chartered Professional Accountant (CPA) designation and obtained his Master of Business Administration (MBA) from Wilfrid Laurier University. He is a resident of Burlington.
Tim is a member of the Audit and Finance Committee.